ITX+ Series – Optimal printing solutions for ticketing systems
ITX+ is an innovative series of thermal direct ticket printers from Practical Automations. Equipped with a 32-bit control platform, a step-controlled cutter and a choice of print widths, the models promise fast, high-quality ticket printing with a long service life.
Features of the ITX+ ticket printers include: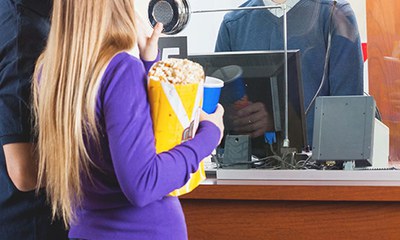 203 DPI or 300 DPI printing
High print speed
Various interfaces: USB, parallel, serial
Standard barcodes and QR codes
Scalable True Type fonts
Dual sensors to support different ticket configurations
Adjustable ticket widths from 2 to 3.25 inches
Supports industry standard software protocols
Support for legacy soft fonts
Long cutter life
uITX+ – The convenient desktop ticket printer
The powerful uITX desktop printer of the ITX+ ticket printer series is characterised by robustness and high printing speed. Like all models in the series, it uses the direct thermal printing process and prints tickets from 2 to 3.25 inches wide. Designed specifically for ticket sales for admissions and events, the uITX ticket printer features an optional external storage for printed tickets.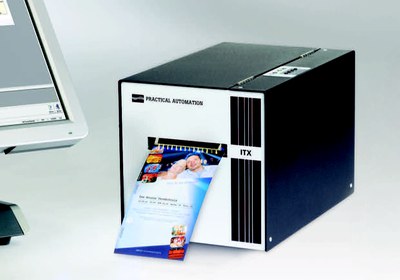 Key features at a glance:
Printing method: Thermal direct
Resolution: 203 DPI or 300 DPI
Ticket width: 2 to 3.25 inches
Print width: 1.8 to 3.05 inches
Ticket lengths: 2 inch, 3 inch, 4 inch, 6 inch or 8 inch
Print speed: 254mm/sec (203 DPI), 203.2mm/sec (300 DPI)
Paper feed: Automatic
Sensors: Black Mark, paper End
Interfaces: Parallel or serial (RS 232C), USB or Ethernet
Dimensions (L x W x H in mm): 263 x 169 x 173
Firmware: FGL or Windows
Applications for ITX+ ticket printers
The ITX+ series was developed for flexible use in the event sector. The printers can be placed at ticket sales points such as ticket shops, shopping centres or gift shops, as well as directly in the entrance area of events on counters or tables. Available options allow the tickets to be cut or stored directly at the printer.