Oversized Plastic Cards
Oversized plastic cards can be used for any kinds of events or accreditation. We offer oversized plastic cards in any desired size and individual design. If you would like to imprint or personalize oversized plastic cards by yourself, we will definitely recommend the appropriate card printer for you.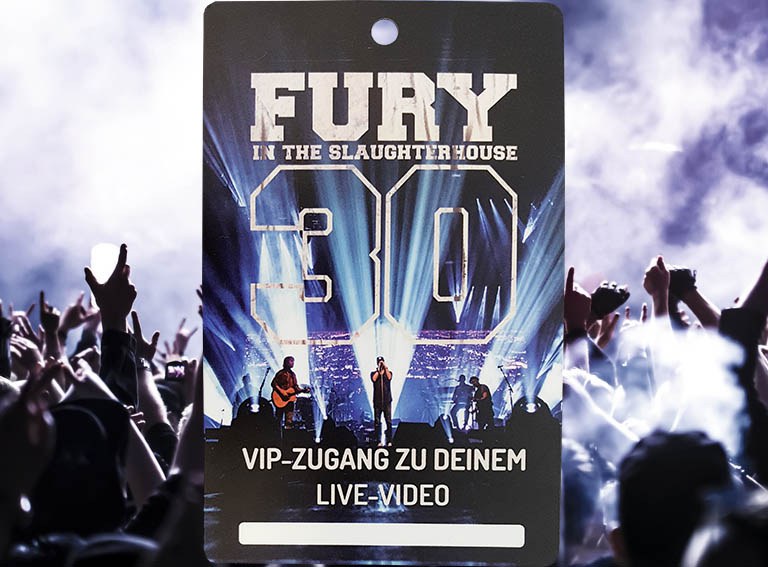 Characteristics and size of XXL-Cards
Oversized plastic cards exceed the normal width and length of common credit cards. Often, they are produced with perforation, so the owner owner can wear them as a visitor badge or identification card with a lanyard or clip on his body. Furthermore, oversized plastic cards with a euro-hook may be used for the point of sale. Because of their special size, oversized plastic cards attract extra much attention in any kind of situation. There are many different possible formats for oversized plastic cards and some of them can be personalized with the help of XXL-card printers.
Oversized plastic cards – area of application
Oversized plastic cards are very suitable as advertising surface, so they are primarily used at events: No matter if it's a concert, festival, sport event, fair, press conference or presentation, oversized plastic cards are highly versatile. In this connection, companies can place their logos strategically for a high recognition factor. Oversized plastic cards are also visible over high distances because of their special optic and high print quality, so security checks at entrances will get significantly easier and faster.
More applications for oversized plastic cards would be the use as coupon with euro-hook, magnet stripe or barcode. In connection with RFID-media, oversized plastic cards can be used as access control. Depending on your needs, we also offer oversized plastic cards with finishing and personalization.
You can imprint and personalize your oversized plastic cards all by yourself with the following card printers: