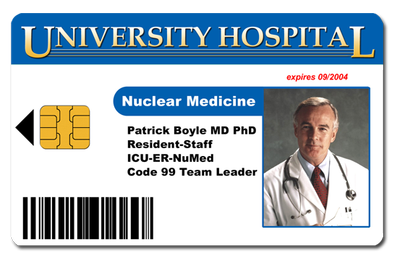 Visible details on an ID-card are foto, name and other personal data. Invisible data can be added electronicly, e.g. via magnetic stripe or chip.
Access control, time tracking, payment
ID-cards can be combined with various features as access control, time tracking, cashless payment or parking.
You can print ID-cards with your own card printer by Zebra or EDIsecure. Depending on your demands ands company structure, we give you recommendation for the right device and software. We can also offer you identity management systems as a whole!
Of course we can offer the printing of cards as a service, too.
All About Cards - competence in cards!