Modehaus Schlichting
Integrated concept for customer loyalty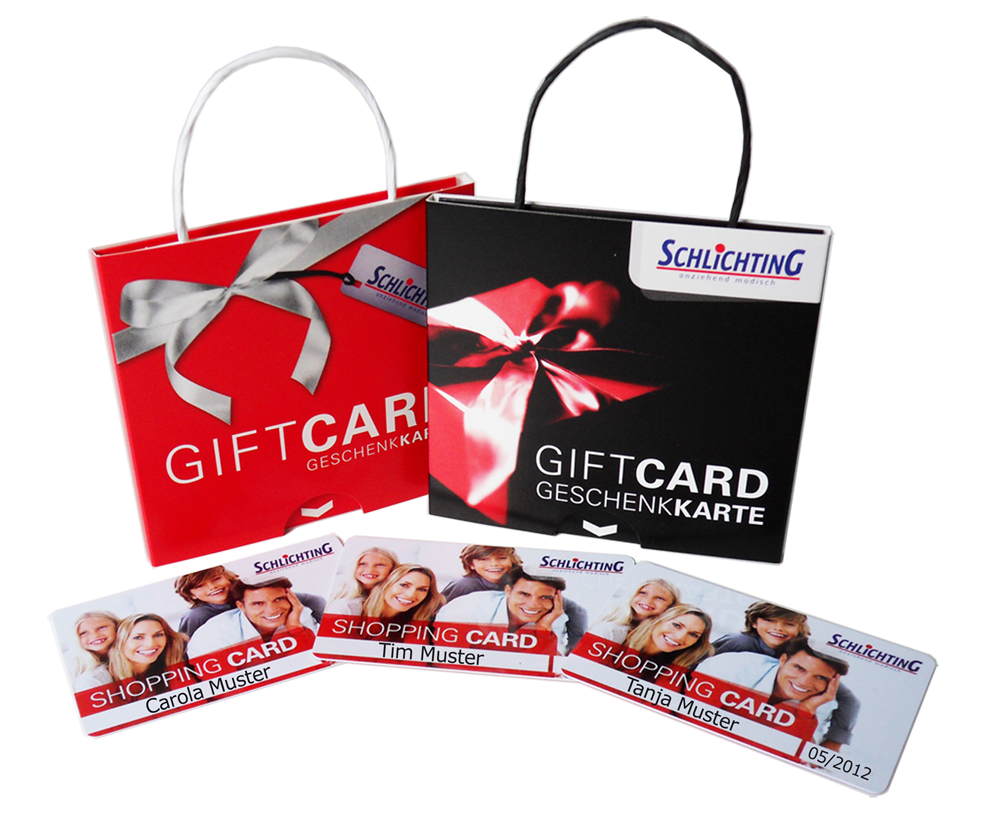 Modehaus Schlichting in Westphalia offers a variety of fashion for ladies, men and children and is boosting their customer loyalty with personalised loyalty cards. The whole concept covers loyalty cards, gift cards, card packaging and a printer to personalise. Modehaus Schlichting knows as well that loyalty cards are "the" retail industry's business card – there have been produced 12.000 loyalty cards. The employees of Modehaus Schlichting personalise the pre-printed cards with their own card printers at the POS. Desktop printers, which are space-saving and versatile, are ideal for retail traders like Schlichting and can be included quietly and user-friendly at every sales counter and at every computer.
The card as an instrument for PR
On the card there are are the customer's name, the customer ID, the customer's signature and also there are pinformations about the manifold services of the stores - all this makes the cards a perfect PR-instrument. Also available are gift cards with suitable packaging. The colour concept with red, white and black combines all three products and makes them look noble and premium. Especially the packaging in the form of small bags is very special and gives a gift card an appealing frame. The bottom part which is extractable is applicated with a description field, in which the name of the addressee and of the giver and the gift card's amount can be written in by hand.
This integrated concept – realized by All About Cards – shows how to tap the full potential of existing customers and how to gain new ones. Are you interested in such loyalty cards, gift cards or handsome cards packaging? Feel free to contact us!
---
---