Zalando
Europe-wide B2C and B2B gift cards fulfillment including gift cards and card packaging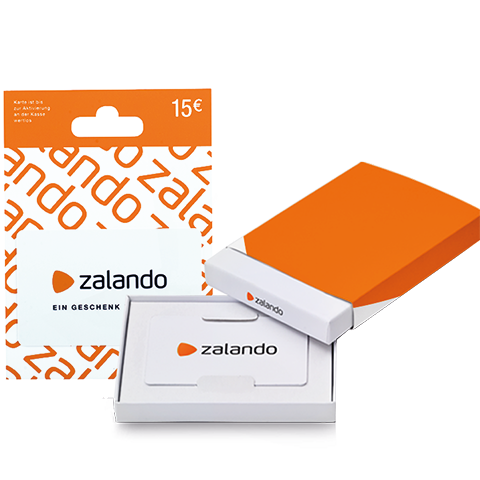 Zalando gift card – Giving made easy!
If a postman replaces Father Christmas und causes joy with every delivery – true to the motto "Rejoice", then Zalando's successful strategy is behind it. The international online fashion store has further developed this idea with the help of appealing gift cards. In addition to electronic vouchers, Zalando now also offers gift cards with maximum of personalization through different design and packaging options. The project is realized in cooperation with All About Cards.
Work-flow-based Zalando's fulfillment of complex picking and packaging processes
The scope of All About Cards' services does not only include card and packaging production, but also a specifically developed, work-flow-based fulfillment of the complex order processing. Each customer can choose between two card versions with 14 different card values in 20 packaging versions, including 16 country and language versions. This sums up to 8.960 different versions that need to be processed and delivered to the customer in the shortest time with the correct card version and amount.
API-connection to Zalando's backend
This complex task is accomplished via API-connection to Zalando's backend which regulates the constant exchange of order and processing data between Zalando and All About Cards. In addition, All About Cards handles the technical integration of different logistic providers in terms of shipment, tracking and customs regulations. The greatest challenge, however, was the timeframe of project implementation. Starting with the negotiations, programming of interfaces and workflow, set-up of the organization and work stations, to the go live and the processing of the first orders, the available time frame was only one month!
"First of all I want to say THANK YOU once again for your amazing support during the last weeks. We feel very confident that we will make a lot of Zalando customers very happy with our great gift card. I am very proud of the new Zalando gift card and gift box selection. I hope our customer will like it as much as we do."
Rocio Liebana Vinuesa, International Senior Manager Gift Cards
Are you also interested in topics related to card and packaging fulfillment for your gift card or loyalty card project? Contact us, and we are sure that we can support you with competent project management.
All About Cards - Competence around the card!
---
---