Hotelplan Suisse
Valuable gift card programme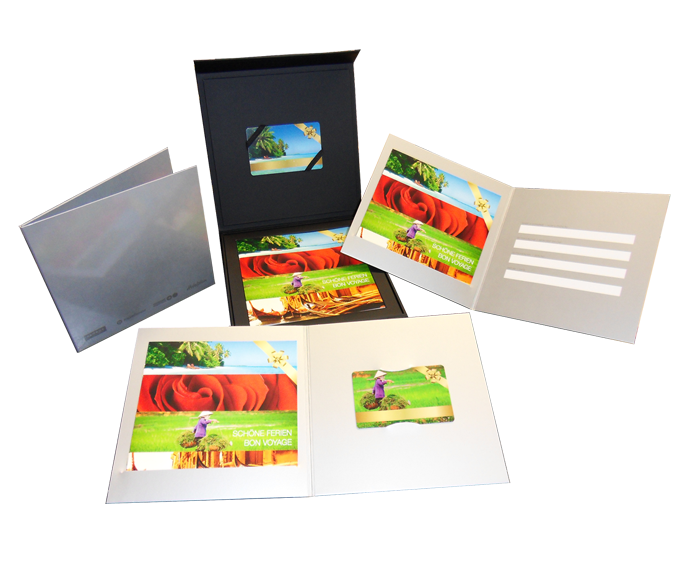 When the swiss people go on vacation, they turn to Hotelplan Suisse – one of the leading travel providers in Switzerland. Happy to get one of the gift cards, launched in 2012, with which you get a discount booking your next trip.
Gift cards, packaging and booklets
To offer this service, Hotelplan Suisse established gift cards with packaging and booklets. The customer can choose from four attractive card designs and upload a free amount. The cards are put into one of two nice packagings, combined with a booklet with pictures that awake your wanderlust.
20.000 cards – 5.000 in each design – and the same amount of packaging and booklets have been produced.
The packaging is custom-made. Depending on the amount of money, the card is handed out with a Soft Touch Box with an extra inlay for the booklet or with silver shimmering double folded cards. Hologramme-stickers make the sets forgery-proof.
Card printers and software
A further component of Hotelplan Suisse's gift card programme are card printer and software, also implemented by All About Cards: A card printer by Zebra and the software CardStudio are used to get the cards personalized with the amount of money and the name of the recipient.
---
---